MY FRIENDS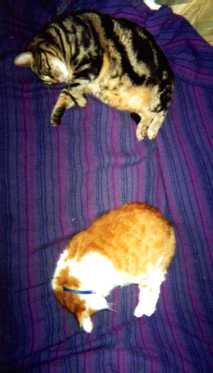 This is me, Hobbu, with my friend T-Thump.
We are SLEEPING.
T-Thump does not have a website like me.
He is important, but not important like Hobbu.
Some of my other friends have websites. I will show them to you now.

Curtis is my best friend, because he has The Laser.
Whiskas is the best. Tell them Hobbu sent you.
My Auntie is very large.