MY EXPERIMENT
september 1997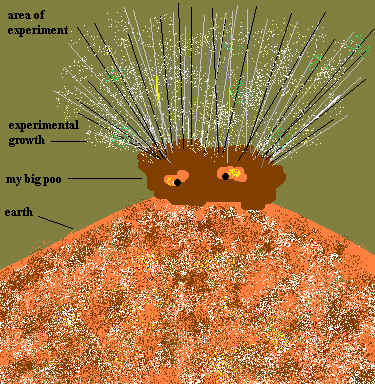 MY EXPERIMENT
(artist's impression)


The basement is best if you want to grow things in the basement.

In the basement it is dark and quiet and nobody knows what you are doing.

This is important.

You should maintain a top security in the basement.

Once they found out what I was doing and they came with masks and chemicals and that.

My experiment was destroyed.

This was a shame.